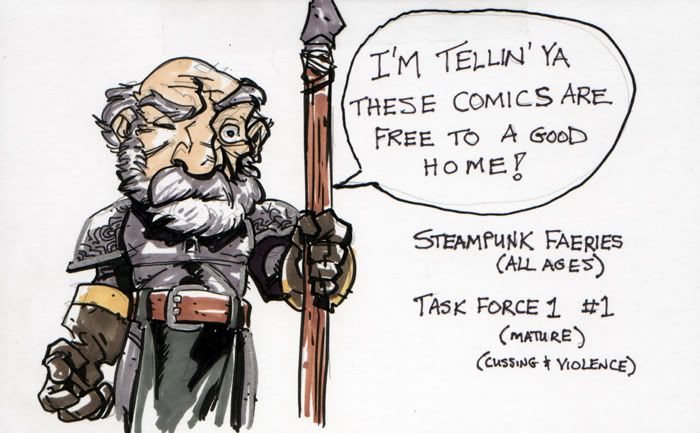 hey...
i was in dallas texas for free comic book day on saturday. did i see you?
friday night was freakin' awesome. i got to participate in a live art show with david mack, james o'barr, and jim mahfood, just to name a few. i was honored to stand next to everyone and paint...
saturday was spent in front of zeus comics underneath a tent. i got to meet some brat-halla fans and hopefully make some new friends. all in all, it was a great weekend.
anyway, this was one of the first drawings i did on saturday morning to kind of get the ball rolling for the day....
...holla back
s.