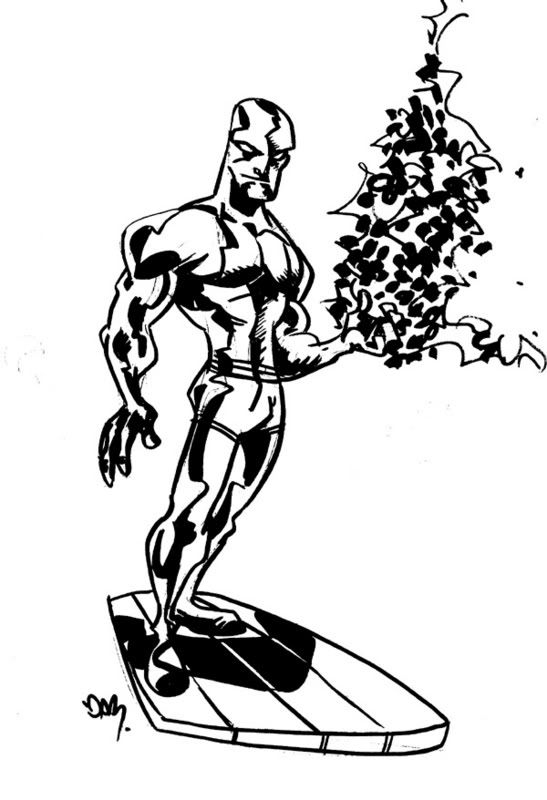 When most kids start reading comic books, they start where either their older siblings or parents left off.
Dad read Avengers and Spider-Man, while Timmy was a Batman or Superman fan. I didn't have those
influences growing up, so I had to discover heros on my own. I remember like it was yesterday, Eric (my friend) and
I were in Bookworld on Main St. in Ripon, WI when I saw him. The Silver Surfer. He was shiny and chrome, with more power
than the gods, and he surfed the spaceways pondering the greater good. He would always try to find ways to solve all his problems without having to resort to his near limitless power. Facinating stuff. The art was by Ron Lim (the first artist I ever traced, sorry Ron)...and thus my love affair with super heros was born.
d.