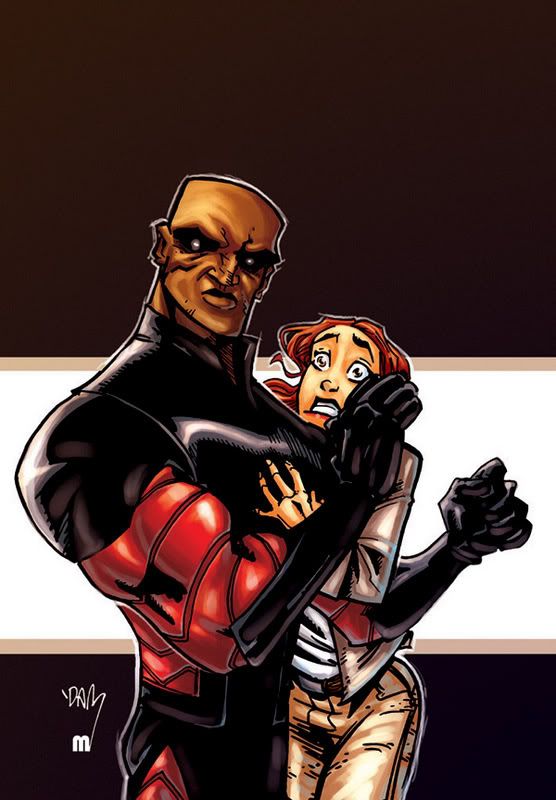 well, this is probably new to some of you. the character is Emissary from Jim Valentino's Shadowline Comics.
I drew this up for shit's and giggles, then found out that the wonderful Manny Trembly of PandaXpress and Sam Noir fame decided to color it up for me.
didn't he do a fantastic job? much better than my infantile coloring.
anyway, check out both Emissary and Sam Noir from Image Comics. Good stuff by good people.
d.