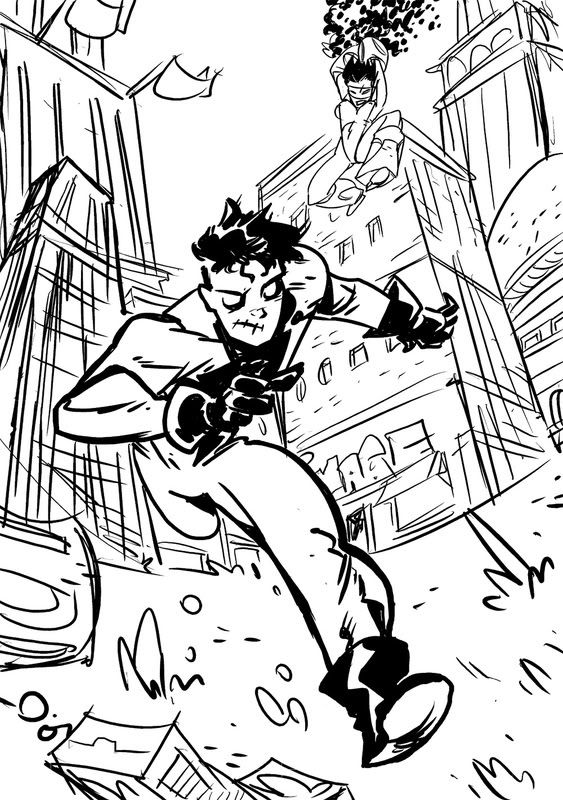 this is my last post for the year...i promise. no more...
this is swipe of a bruce timm sketch of madman. i'm a huge
mike allred fan, and my timm influence is rather obvious, so
it's a marriage made in mad heaven. i had to throw bomb queen in
too, just 'cos boobs are fun to draw.
see y'all next year.
s.