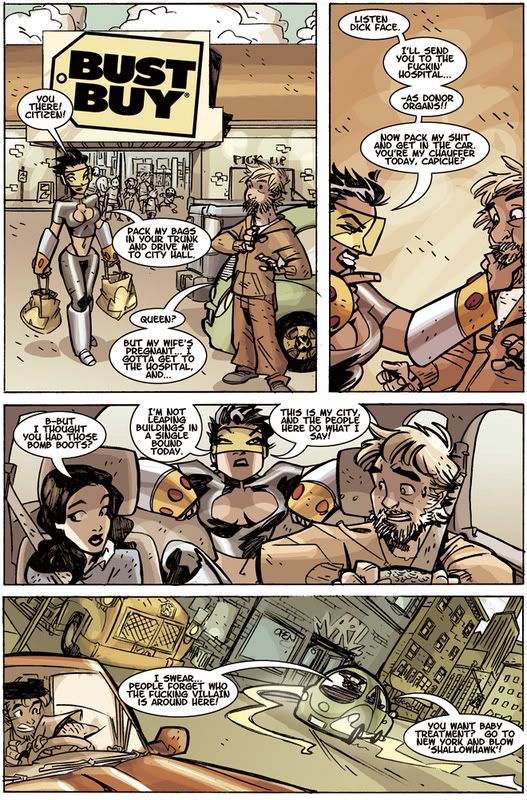 since the comic came out this past wednesday, i figured that it would be safe to post this up for the world wide web to see...if you haven't already, go pick up Bomb Queen vol.III issue #1 at your local comic shop....well, what the hell are you waiting for?
the main story is penned by Jim Valentino and the art is masterfully drawn by Jimmie Robinson, i was honored enough to grace the back of the book with 5 whole pages! every one involved with the book was so impressed with my pencils, that if was decided to just color right over the top of them...sans ink! cool.
go check it out, it fantastic.
s.