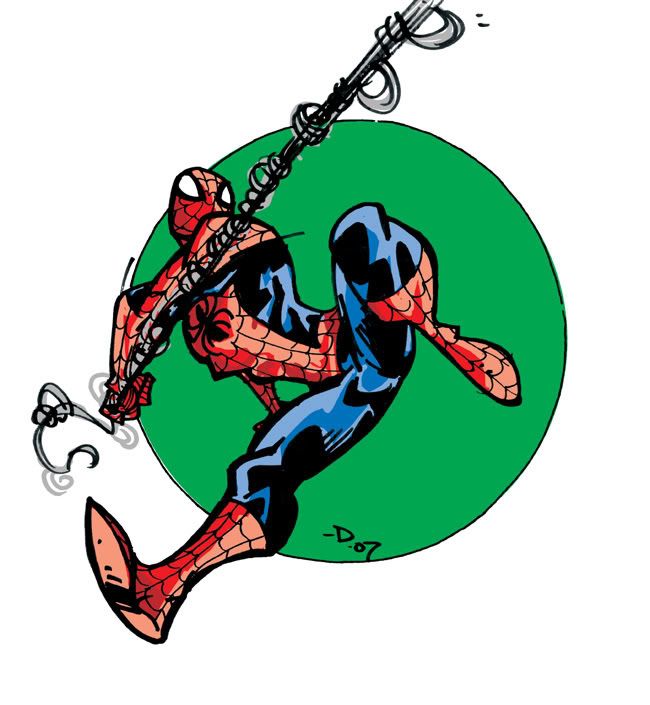 well, winter is officially here and it blows...
here in west michigan (the armpit of the midwest) we are now in a blizzard warning.
what does this mean? it means i may post a few new pieces of art over the next couple days, as
"they" advise to not leave our homes.
anyway, i haven't drawn spidey in a long ass time and i was recently inspired by Ryan Ottley's blogging
of ol' webhead....
i'm still trying to learn how to ink like j. bone, and i kind of swiped this shot from him....sorry, man.
thanks for looking, stay warm.
d.