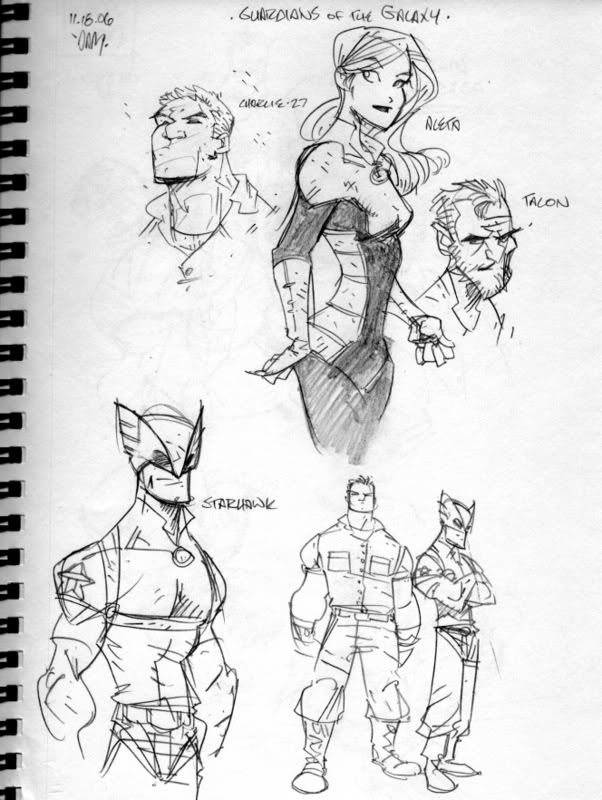 some of the first comics i was ever intoduced to were Guardians of the Galaxy by none other than Jim Vanlentino.
i've always been a space epic geek, and have recently been revisiting those old issues trying to reimagine those
characters. maybe someday Marvel will hire me and let me have creative reign over these wonder characters...
and maybe Silver Surfer too....:)
that's it for today.
-d