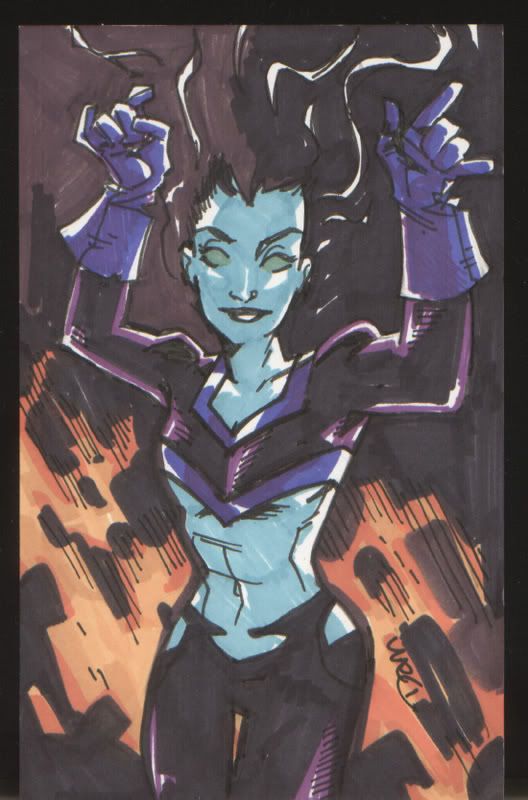 hey.
well, issue #1 of I HATE Gallant Girl came out this past Wednesday....
did any of you pick up your copy? let's hope so. if you did happen to
get your copy and enjoy it, stayed tuned true believers you're going to
really like #2 and #3. this drawing was something i did this morning to
get the old creative juices flowing before diving into the work. for
whatever reason i decided to go the old fashioned way with this one. pencil,
ink, and marker on good old bristol sketch card. i draw these things up and
sell them at shows, or requests, if anyone is interested. more soon.
s.